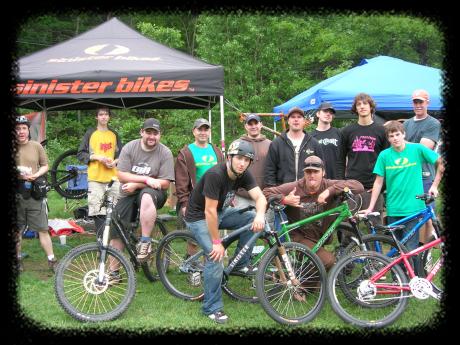 here's a recap of the event by the crew over at Diesel Bikes.check out
www.dieselbikes.com
for more updates on this great event. it's all about supporting the local!
"If you were not there to ride DEMO bikes, you were most likely hung around for the Sinister Jump Jam. Sinister put on a show that was beyond expectation. Back flips, 360 spins and a host of other aerial stunts were on display as the Sinister jump team hit the ramp. After the jump jam show, Sinister had the crowd going wild with tons of free swag ranging from t-shirts to MAXXIS Tires. In addition, Sinister donated a sweet "HOT PINK" Ridge hardtail bike frame as first prize for the Dieselbikes event raffle. We were amazed by there support and efforts with this event, thanks guys!"